Welcome to NWI Indian Medical Association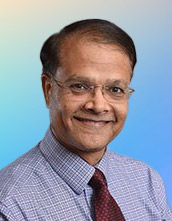 Dr. Sudhish Chandra, M.D.
Dear Friends and colleagues,

A warm welcome to the Indian Medical Association of Northwest Indiana website. Our organization is a group of physicians and allied health workers who reside or practice in Northwest Indiana, and we strive to build a robust environment for personal and professional engagement while emphasizing the value of giving back to our community.

NWIIMA has grown immensely over the years since its inception in 1981, and our forward-thinking leaders have worked very hard to bring us to where we are today, with almost 400 active members specializing in a variety of medical fields. Recently, a new generation of medical student members has also brought a new fervor to the organization. We regularly host educational activities and organize community outreach initiatives, and we strive to foster both professional and cultural development to enrich the communities we live in and beyond. I encourage you to navigate through the website and consider becoming a part of this Organization. I am confident that you will find value in joining and help further the mission.
'Namaste' is a common greeting in India. At NWIIMA, we offer our greetings to all, and welcome you to explore India's vibrant and colorful culture. We hope to spread love, hope, and joy to everyone through this wonderful culture. There are over 20 unique languages spoken in India, as well as a plethora of unique dresses, customs, foods, and traditions. NWIIMA is an assortment of these diverse Indian customs, as is apparent by the variety of festivals we celebrate with the Indian American Cultural Center. Come and enjoy with us – we encourage you to learn more about the many things that make India unique.
To bring together physicians and healthcare providers of Indian origin residing in the Northwest Indiana, and to provide a platform for personal and professional development, medical education, cultural bonding, and friendship. NWIIMA strives to make a difference in the local community and elsewhere through community outreach programs and charitable contributions.
Your support and contributions will help us fund our charitable community outreach programs assisting the community of NWI and beyond.